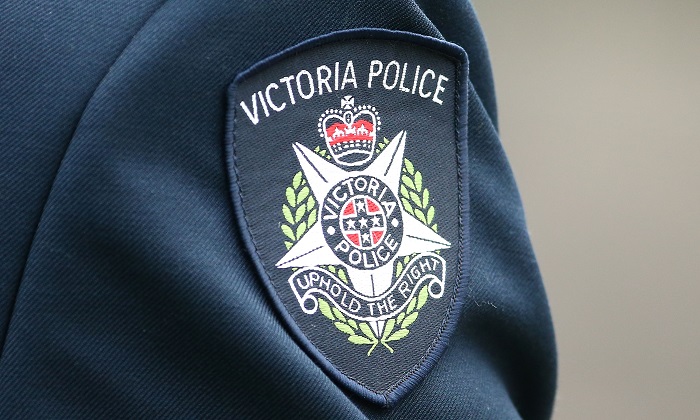 A Victoria police officer has been suspended, and a 32-year-old man is in a medically-induced coma after police allegedly gave then man a blow to the head.
In a police statement to The Epoch Times on Sept. 15 Victorian Police said: "A Senior Constable from the Critical Incident Response Team was last night suspended following his involvement in a protracted incident which commenced at the Northern Hospital at Epping on Sunday September 13."
"Professional Standards Command continue to investigate the matter and are currently assessing all available information," Victoria Police said calling for anyone who may have witnessed or have footage of the incident to contact Crime Stoppers.
On Sept 13. a man was confronted by police as he left Epping Northern Hospital, Emergency Ward after waiting for a psychiatric unit bed.
Social media footage from multiple angles shows the man running from the police in the middle of the road. Then a police vehicle is seen carrying out a ramming attack sending him to the ground, and a scuffle ensued.
Four police officers then tackle him across to the curb-side. Footage shows one officer raising his knee to waist height and lowering his foot down with force onto the mans head.
Following the incident, the Victorian man was taken to hospital where he was put under a medically-induced coma while undergoing a treatment.
On Sept. 14 the mans father Glenn Atkins, explained the man suffered from bipolar disorder and had been seeking treatment at the hospital.
Aitkens called for the officer who kicked his sons head to be sacked: "The police had no right to do what they did."
Upon seeing the footage of the incident, Victoria Premier Daniel Andrews agreed that Read More – Source