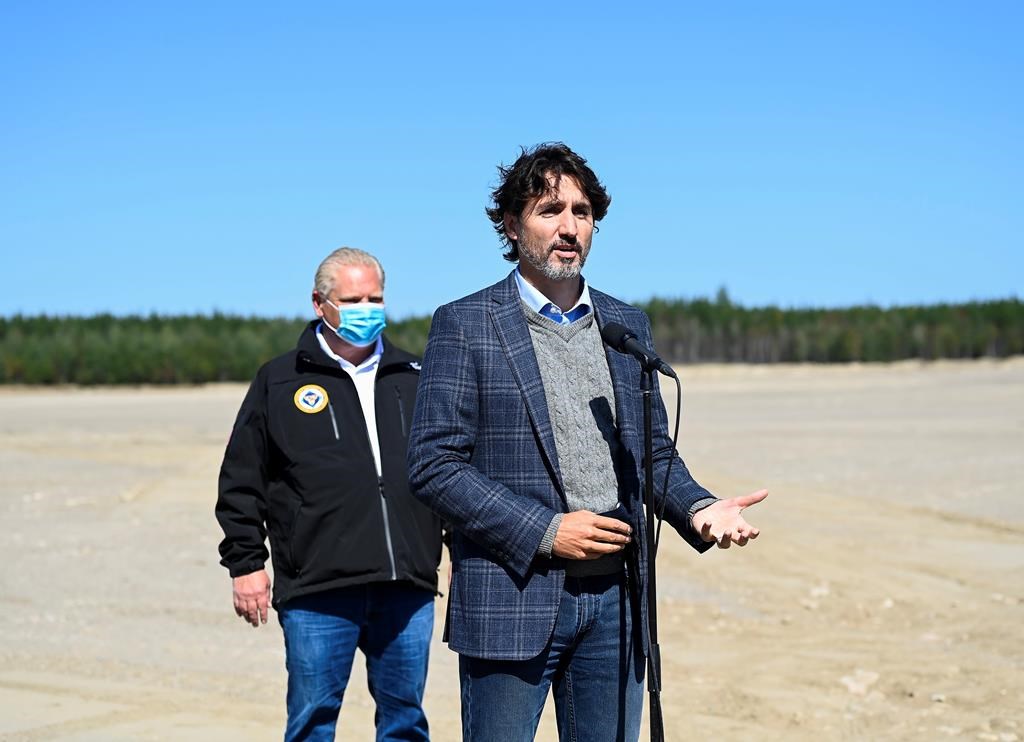 The federal Lobbying Commissioner has confirmed it is looking into WE Charity but will not yet say whether a full investigation has been opened, as the embattled organization announced this week it will close Canadian operations. Meanwhile, another federal watchdog is examining whether the charity would have been able to provide its services in both official languages as required by law.
A spokesperson for the Lobbying Commissioners office told The Epoch Times it opened a "preliminary assessment" of the charity on Aug. 14, but could not confirm or deny whether that assessment will prompt an investigation.
"Given the possibility that these matters may become police investigations, the Office is unable to comment on whether an investigation has been initiated or is ongoing," said communications advisor Manon Dion in an email.
WE Charity announced on Sept. 9 that it is closing its Canadian operations due to the fallout from the Canada Student Service Grant controversy as well as the financial impact of the pandemic. Co-founders Craig and Marc Kielburger are also stepping down from the organization.
WE Charity is currently embroiled in existing investigations by the ethics commissioner and several parliamentary committees looking into how the organization got a sole-sourced contract to run a multi-million-dollar student service grant program, and the charitys ties to family members of Prime Minister Justin Trudeau and former finance minister Bill Morneau. The RCMP has also said it is "examining" the matter.
The NDP and Conservatives requested an investigation by the Lobbying Commission after testimonies in parliamentary committees looking into the WE charity deal and reports of contact between WE charity staff and government officials.
The federal Lobbying Act requires an organization to register its communications with public office holders within two months of the point in time when its combined lobbying activities, over a one-month period, amount to at least 20 percent of the work of a single, full-time employee.
In their testimony to the federal finance committee in July, the Kielburger brothers defended their organizations decision not to register lobbyists and insisted the efforts of the organization contacting the officials did not meet the legal definition of lobbying.
In August, however, WE Charity registered retroactively as a lobbyist of the federal government—registering more than 60 communication reports for contacts with public office holders since early 2019.
Testifying before the House of Commons finance committee on Aug.13, WE Charitys executive director Dalal Al-Waheidi defended the organizations choice not registering earlier, saying that in "past years," WE Charitys engagement with the government was about "one to three percent of our overall budget and engagement."
"We thought it was minimal. If I thought that registration was required, we would have done it," Al-Waheidi said.
Amid WE Charitys woes, Trudeau was asked during a news briefing on Sept. 11 in Gogama, Ont., whether he takes any responsibility for the organizations troubles, including its recent closure in Canada.
"As Ive said, I regret not having recused myself in the beginning because of the perception involved. But there was no conflict of interest here," Trudeau responded.
Trudeau says the government moved rapidly with a partner that it felt was able to deliver the student grant program.
"What we tried to do with the Canada student grant was encourage young people to volunteer in communities across this country as they were, and give them recognition for that," Trudeau saiRead More – Source